WEATHER & CONDITIONS | TRAIL FEES | FACILITIES & AMENITIES | TRAIL MAPS | SKI CENTRE CONTACT
Owned and Operated by the Puiras Family (separate entity from Lappe Nordic Ski Club)
Lappe Ski Centre has undergone a major renovation project. Community support is needed. The project goals improved accessibility for everyone by moving the kitchen and eating area downstairs, to build a new fully accessible bathroom and to update the chalet to modern standards.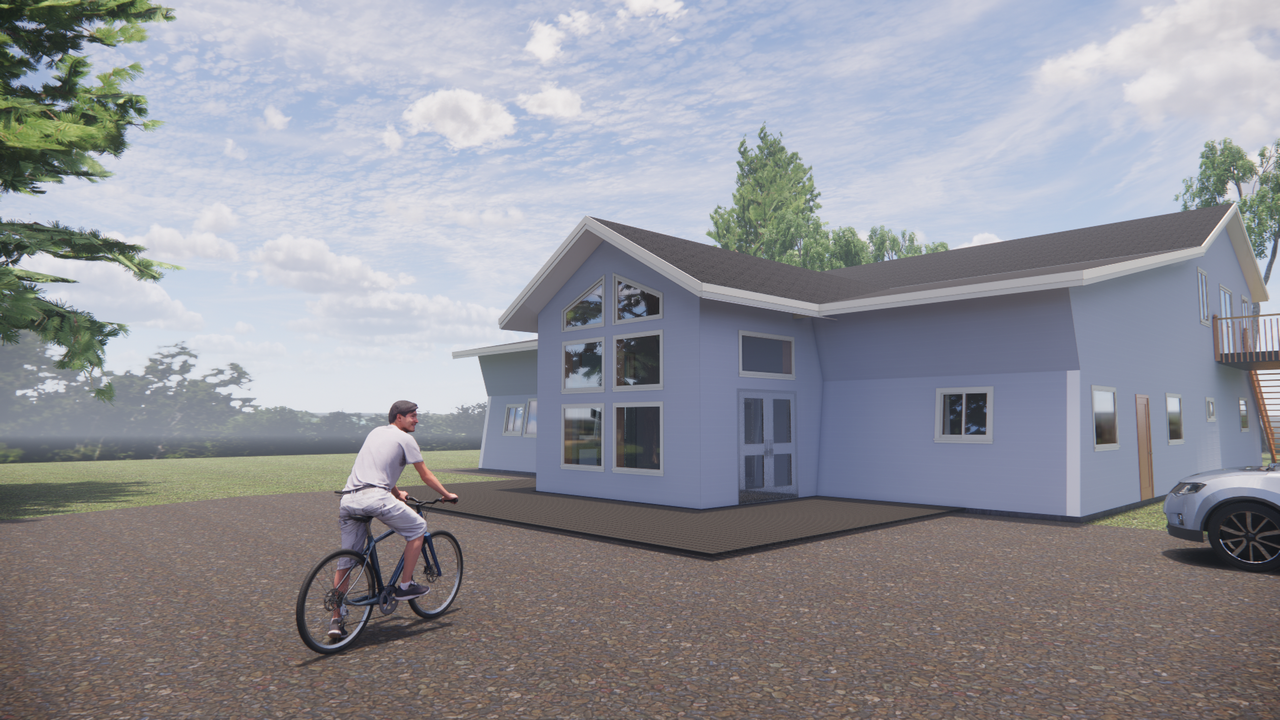 Ski centre and world-class trails, established 1979, a winter paradise on the outskirts of Thunder Bay
20-minute drive from Thunder Bay on Kam Current Rd (off Dog Lake Rd)
13.5 km of trails, with 6.5 km of lit trails for night skiing
Variety of terrain with easy to challenging trails
Enjoy immaculate trail conditions and a great snow base with an extended ski season
Wax your skis indoors. After your outdoor adventure, warm up in the cozy chalet, which includes saunas, showers, and change rooms
Treat yourself to traditional Finnish pancakes and homemade soup from the Lappe Kitchen
Trail passes available for the season, or daily/weekly
Skier Etiquette
For your safety, and that of other skiers, it is important to practice proper trail etiquette and follow the rules listed below:
Skiing Requires a Trail Pass and Sign In
Please purchase a Day Pass in the Chalet. Annual or Multi-Day Passes may be purchased online or in the chalet. All skiers must sign in before using the trails.
Follow the Trail Direction
Lappe's trails are single direction trails. For everyone's safety, do not ski backwards on the trails.
Care for Groomed Trails
Skate and herringbone in the 'skate' lane only, avoiding the classic track. Dogs and walking are not permitted on the trails. No litter or garbage please.
Move Aside to Stop and Don't Obstruct Others
When stopping, step as far off to the side as possible to allow others to pass. Do not stop at the bottom of a hill or where other skiers are moving quickly.
Look Both Ways Before Merging or Crossing Trails
The trails at Lappe are rolling, and skiers may be moving at high speeds. If you need to merge or cross a trail, please treat it like a road crossing.
Know Who Has the Right of Way
If you're a slower skier, faster skiers will likely ski around you. If you're a faster skier and looking to pass another skier, it is good practice to call out "on your left" or "on your right" to warn those ahead that you are coming.
Disclaimer
All trail-based sports have a higher level of risk and therefore the potential for hazardous and/or dangerous situations. All users are required to know their limits and use these trails at their own risk. Choose trails that are appropriate for your skill level.